Naturelovers and those who enjoy outdoor activities will not be disappointed. With its green and wild landscapes, karstic plateaus, classified villages and ruiniform reliefs, the Vallée de la Dourbie offers natural resources that will amaze you and allow you to combine hiking with discovery.
A real playground for outdoor activities, the Aveyronis ideal to take in some fresh air, relax and marvel at the surroundings, whether you are with family, friends, alone or as a couple.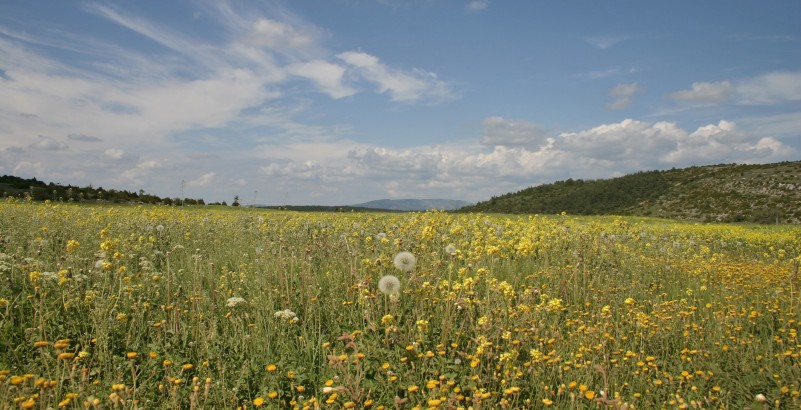 Hiking or MTB breaks in the Aveyron
With a rich history, the sites and villages of the Aveyron will give you the opportunity to travel through time (the Tour du Larzacto experience the Crusades at first hand, the cultural landscapes of agriculture and pastoralism in the Causses, Templar and Hospitaller villages such as La Couvertoirade and Sainte-Eulalie-de-Cernon, etc.).
From the stunning scenery of the Gorges de la Dourbie through to the plunging views of the Cévennes and the sinuous movements of the water, the diversity of the region will reveal its charms and allow you to enjoy your break even more.
On foot, by bike, motorcycle or on horseback, discover this region combining the beauty of nature and culture, through a hike or a hiking break, alone or accompanied.
For hikes around St Jean du Bruel, near the Hotel :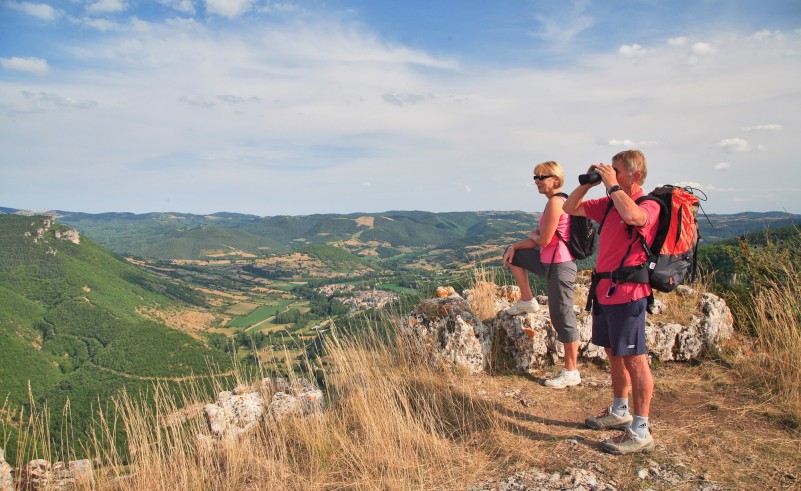 The Aveyron and its waterways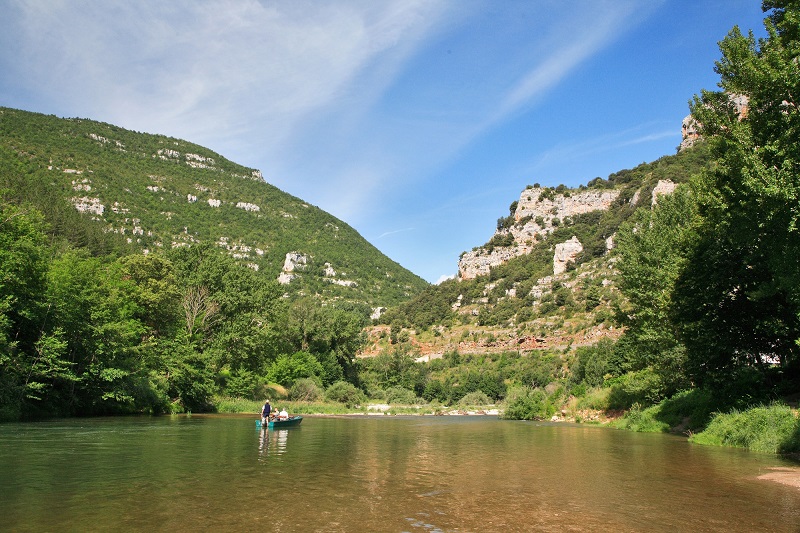 The Aveyron means "water, air and life" A generous region rich and diverse in natural heritage: streams, rivers, gorges… The Aveyron is an ideal place to enjoy the pleasures of water: swimming, canoeing or kayaking, not to mention fishing.
Indeed,close to the hotel flows the Dourbie river classified as 1st category river and popular for fishing due to its abundance of brown trout. Close by, the Durzon, a river of the same category is also very popular for fishing.
Air sports: the Aveyron seen from the sky
Synonymous with freedom, what could be more exciting than discovering the landscapes of the Aveyron from above ? Take to the skies: paragliding or hang-gliding for an unforgettable feeling of freedom.
Gorges du Tarn, Gorges de la Jonte and Gorges de la Dourbie, these three spectacular sites include many routes and are among the most beautiful spots for climbing! Take advantage of this environment to have a try or improve your skills.
Enjoying both thrills and breath-taking views, discover this bountiful region from another perspective.
Outdoor activities guarantee you thrills and spills.