Located in the Gorges de la Dourbie, the Hôtel des Gorges is a perfect place to discoverwhat the Aveyronhas to offer.
Cross the Gorges du Tarn and the mountain roads of the Cévennes by motorcycle (take a dip in the Gorges, a swim is de rigueur) hikeon the route of the Templars and Hospitallers to immerse yourself into the history of the crusades, discover the heritage of the Causses on MTB, cross the Gorges de la Dourbie or try trout fishing to relax by the water…
You can see why a stay in Aveyron means 100% outdoor activities, as well as cultural treasures to be discovered throughout the year.
Outdoor activities near the hotel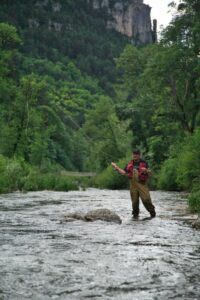 The rivers of the Aveyron offer fishing enthusiasts many opportunities for fishing.
Our idyllic landscapes will allow you to recharge your batteries and will amaze you…

Discover holiday and activity ideasclose to the hotel to organise your holiday or weekendwith total peace of mind…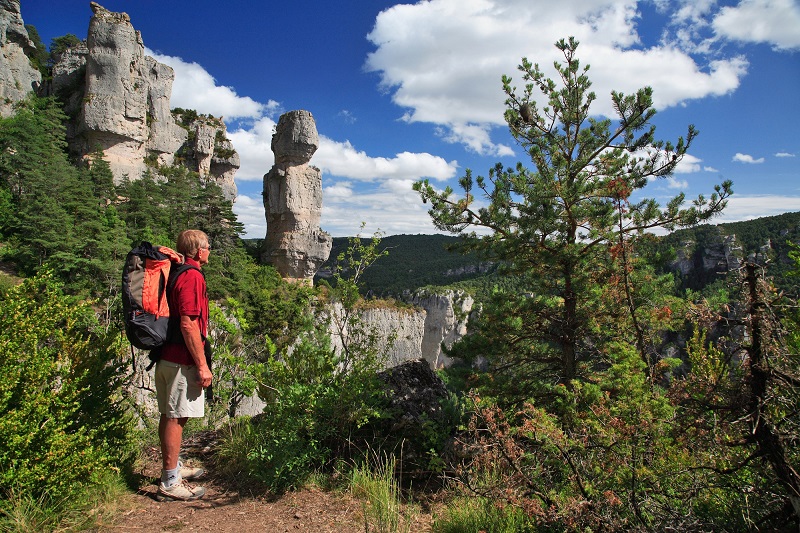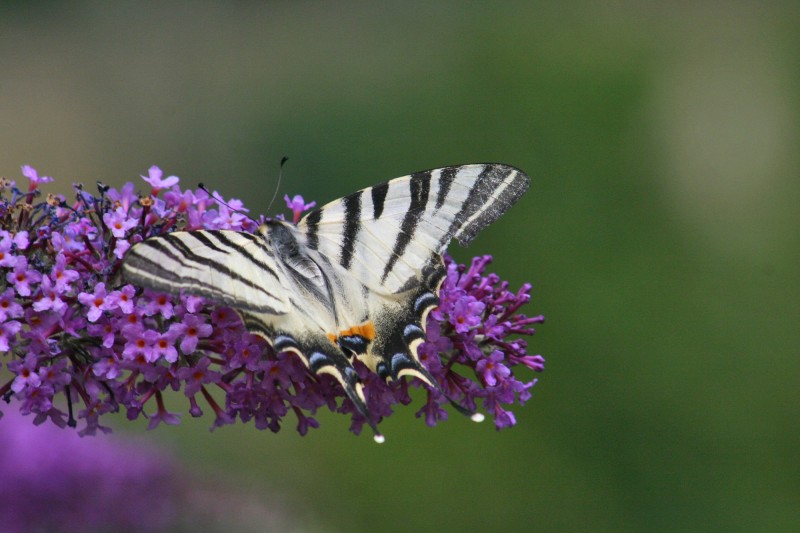 Discover holiday and activity ideas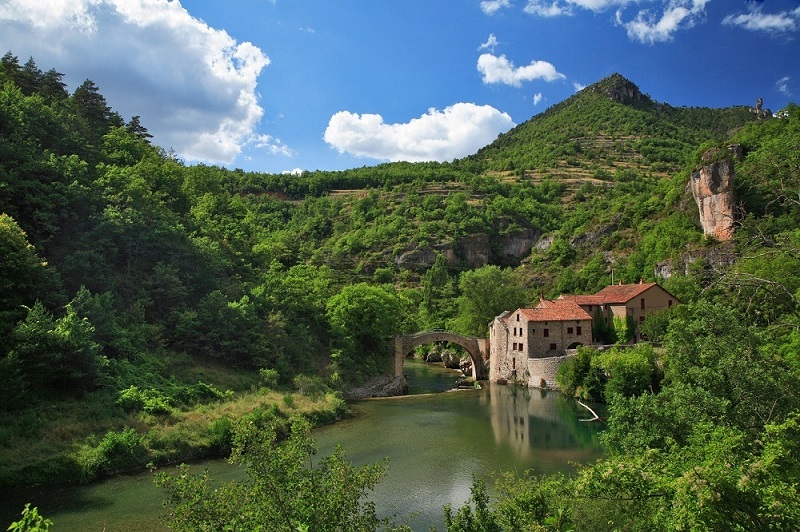 Our region has a wealth of exceptional places to visit. Whether natural or cultural, these sites will be the backdrop to your stay with us.
There are also many museums, eco-museums, caves and unusual villages to discover (such as Cantobre).
To fine-tune your visit and find out what you can discover in our region, here are some ideas for sites to visit and discover, for authentic holidays in the Aveyron.
Local produce of the Aveyron
Don't forget to discover the local cuisine during your stay in the region. Gastronomy has great importance in the Aveyron.
On the menu: aligot (creamy mashed potato with melted cheese), cold meats, jams, and the famous Roquefort cheese… Every corner of the Aveyron has specialties to discover.
Treat your taste buds and discover new flavours during your stopover or holiday in the region at the local markets in the villages of Saint-Jean-du-Bruel or Nant, 7km from the hotel.